Part of offering the best-available services for tree surgery is having the knowledge of what machinery is most appropriate for different jobs. The other part is having access to these machines as and when they are needed.
That is why Total Tree Services own all of our own equipment. This, combined with a huge range of experience and knowledge about arboriculture means that we complete our work efficiently and safely.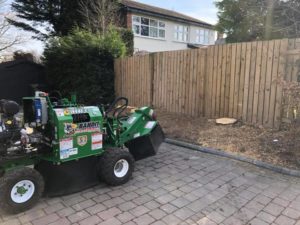 We recently took delivery of our new Bandit stump grinder. These high-powered machines boast a great reputation for delivering exceptional service and results. It is a compact machine which allows use in many settings. Tree stumps aren't always located in the easiest positions! It also means we are able to get it through side gates comfortably.
Why is stump removal important?
They are unsightly and can be hazardous. Tree stumps generally aren't attractive; unless they are going to be turned into a feature they can end up becoming a tripping hazard. They can also become a challenge when mowing your lawn.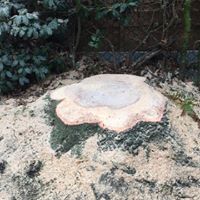 Stumps that are left can decay and attract unwanted insects; after many years insects can take residence in the stump. These may include ants, beetles and termites. In some cases, it has also been known that stumps can harbour disease or fungus. These can sometimes spread to neighbouring plants and kill or damage them.
Some stumps can produce re-growth; some trees that have been cut down can continue to generate sucker growth. This can become a chore to keep on top of both in cost and time. These suckers also absorb nutrients from surrounding plants so, if left to grow, can cause problems for your existing plants.
Are you looking for a local, reputable tree surgeon for stump removal or stump grinding? We cover all of Stockport, Manchester and Cheshire. Call today on 07855 859983 to enquire.