We are fascinated by arboriculture and take great pride in the work that we complete. We offer a huge range of services; however, we also make sure to offer great customer service, without exception.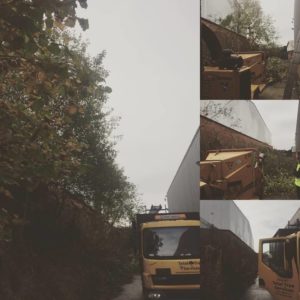 Some of the services that we complete are; tree felling, hazardous tree removal, pruning, reshaping, stump grinding and commercial tree surgery. We are equipped to take on even the largest of jobs which a host of experience in this trade.
We put many short videos of our work onto our YouTube channel. Please take a minute to view these as it shows the huge range of work that we take on. Whether large cranes are needed or whether the access to your garden is restricted; we are confident that we are the best Company for you.
Safety is Paramount; why?
It is easily possible to be injured or worse while completing our work. Many measures need to be put into place to ensure the safety of our team and the surrounding public. Some of the dangers include accidents with chainsaws, falls or being struck by falling timber or trees.
Therefore, without exception, we ensure the following:
That our team members are appropriately trained and competent in the work that they complete
Our equipment is regularly checked to ensure that it is in good working condition
That our team members are using all necessary protective equipment and gear
Further assurances is given in our full insurance up to £2,000,000 of liability, with proof available upon request. All employees are rigorously trained and certified as professional tree surgeons.
You can read more about how seriously we take safety here.
Our tree surgery work covers Manchester, Stockport and Cheshire. If you would like to receive more information or request a quotation, please feel free to call our team today on 07855 859983. We will make sure to answer all questions as quickly and comprehensively as possible.