Social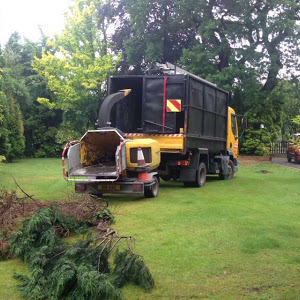 Tree Surgery; we offer a comprehensive list of services including tree felling, hazardous tree removal, pruning and reshaping, stump grinding and more. Our many years' experience has allowed us the opportunity to become knowledgeable about conservation areas. We are able to help and support the process if trees are protected. And will go the extra mile to ensure the process is as straight forward as possible for you.
Tree Surgery Reviews:
"Thanks to Ben and the lads. 3rd trim for our Oak over last 10 years and, as usual, a neat looking tree and everything cleaned up thoroughly. I have no hesitation recommending them however big or small the job. They like to leave trees standing and healthy if possible which suits me."

"Delighted with Ben & lads work once again. Efficient, diligent & extremely tidy job over 2 days…lots of tall conifers trimmed down and 2 felled totally. Excellent price – highly recommend."
We are tree surgeons who specialise in the art of arboriculture. We have many years of experience, professional qualifications and all our own equipment. All of which means that we are in the perfect position to tend to all of your tree surgery needs.
Our tree services are available for domestic and commercial clients. Our services include tree removal, tree pruning, tree felling, stump grinding, tree reshaping and more. We offer a 24-hour emergency call-out service, meaning we are a truly convenient tree surgeon.
Our time served experience means that we are able to help with protected trees. We always offer valuable information and advice that support this process.
One of our clients commented:
"What a fabulous and personable company. Ben responded to my initial query within the hour to arrange a visit and quotation and turned up soon after to give his advice on my tree with a quote that was competitive. To add to that he also gave advice on my other trees and named a few of them too for me as I didn't have a clue what they were!

A few days later I called again worried about the storm which was due to happen over the weekend. Ben came round within twenty minutes (on a Friday afternoon!) to top my tree as he knew I was concerned and wanted it doing quickly. I couldn't have asked for more outstanding service.

My tree has been saved and I also have peace of mind. I wouldn't go anywhere else other than to Ben Bostock and his team for any tree worries."