Terms and Conditions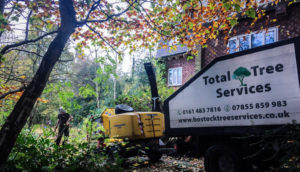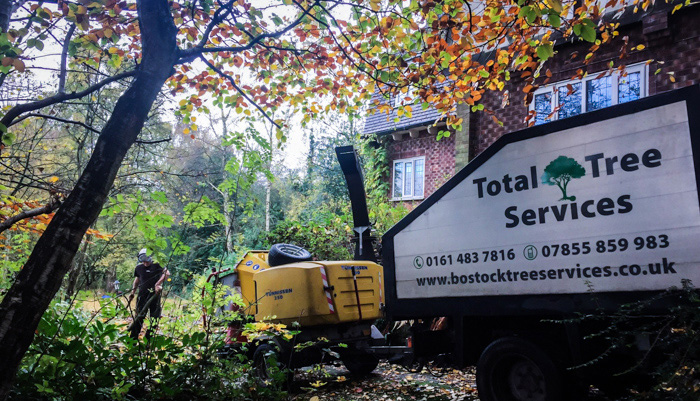 Terms and Conditions: the term "Website" refers to bostocktreeservices.co.uk and "Content" to the content within bostocktreeservices.co.uk. The terms "we" and "us" refer to Bostock Total Tree Services.
1. Access to Website Copy, Content and Publications
i. The website and contents belong to bostocktreeservices.co.uk of Bostock Total Tree Services, 43 Torkington Road, Hazel Grove, Stockport, SK7 4RH. Because of this, you may not, copy, distribute, modify, reproduce, sell, reverse engineer, publish, disassemble, recompile, decompile, perform, upload, transmit or exploit any part of the Website and its contents (including without limitation the Website design, text, graphics and all software and source codes connected with the Website). Downloading is permitted on a personal computer if no more than one copy is printed out and no further copies are made.
ii. This website contains material which is owned by or licensed to us. This material includes, but is not limited to, the design, layout, look, appearance and graphics of the Website. Reproduction is prohibited other than in accordance with the copyright notice, which forms part of these terms and conditions. The content and website is protected by copyright and proprietary rights. Articles, videos, posts and anything else that make up the website will be protected by copyrights and proprietary rights. By accessing the website and its contents, you agree to abide by these copyright notices or any other restrictions thereof.
iii. You have the right to use this website, and to download content within the terms stated, but you have no ownership rights or licenses to our trading names, trademark and content.
2. Downloads should retain any copyright notices.
i. Unauthorised use of this website may give to a claim for damages and/or be a criminal offence.
ii. From time to time this website may also include links to other websites. These links are provided for your convenience to provide further information. They do not signify that we endorse the website(s). We have no responsibility for the content of the linked website(s).
3. Other Rights
i. The exclusion or limitation of certain liabilities is prohibited by law in some jurisdictions. Such limitations may apply to you.
4. Miscellaneous
i. You represent that you are of legal age to enter into binding contracts under the laws of the jurisdiction where you reside. If any provision of this Agreement is held to be invalid or unenforceable for any reason, then the provision will be deemed to be severed from this Agreement and the remaining provisions will continue in full force and effect without being impaired or invalidated in any way, unless as a result of any such severance this Agreement would fail in its essential purpose. This Agreement will ensure to the benefit of and be binding upon the parties and their respective heirs, executors, administrators, personal representatives, successors and assigns. This Agreement sets forth the entire agreement and understanding of you and bostocktreeservices.co.uk with respect to the subject matter of this Agreement and supersedes any and all previous communications, representations, negotiations, discussions, agreements or understanding, whether oral or written, between you and bostocktreeservices.co.uk with respect to the subject matter of this Agreement. Purchase prices are exclusive of shipping and handling charges and any applicable taxes, customs or duties.
5. Functionality
i. bostocktreeservices.co.uk makes no warranty that the functionality of the website will be uninterrupted or error free, that defects will be corrected or that the website or the server that makes it available are free of viruses or anything else which may be harmful or destructive.
6. Price and Payment
i. The price for the Services is as specified in the Proposal and is subject to VAT and any applicable charges outlined in the Proposal.
ii. Payment of the price shall be in the manner specified in the Proposal and shall mainly be in advance of commencement of works.
7. Customer's Obligations
To enable the Supplier to perform its obligations the Customer shall:
i. co-operate with the Supplier;
ii. provide the Supplier with any information reasonably required by the Supplier;
iii. obtain all necessary permissions, licences and consents which may be required before the commencement of the services, the cost of which shall be the sole responsibility of the Customer; and
iv. comply with such other requirements as may be set out in the Proposal or otherwise agreed between the parties.
8. Supplier's Obligations
i. The Supplier shall perform the Services with reasonable skill and care and to a reasonable standard in accordance with recognised standards and codes of practice.
ii. The Supplier accepts all responsibility for the condition of tools and equipment used in the performance of the Services and shall ensure that any materials supplied shall be free of defects.
iii. The Supplier provides the following guarantee(s) in relation to the Services carried out:
iv. All web site pages deemed for anonymous access (e.g. an organisation's public web site) will operate without browser incompatibilities for version 7 and above of Internet Explorer and Netscape. The sites will render well in version 6 and above browsers but possibly with minor cosmetic flaws. Browsers below version 4 will be able to access content but there may be degradation of appearance. The Company reserves the right to specify browser requirements for non-public administration web pages. All pages will be tested on Apple Mac and Windows PC.
9. Non-Competition
i. bostocktreeservices.co.uk prohibits the use of the source code of any websites belonging to Bostock Total Tree Services in any other website not belonging to Bostock Total Tree Services.
10. Terms and Conditions – Force Majeure
Neither party shall be liable for any delay or failure to perform any of its obligations if the delay or failure results from events or circumstances outside its reasonable control, including but not limited to acts of God, strikes, lock outs, accidents, war, fire, breakdown of plant or machinery or shortage or unavailability of raw materials from a natural source of supply, and the party shall be entitled to a reasonable extension of its obligations.
Have you got any questions about our terms and conditions? Call today on 07855 859983. You can find out more about our tree surgery projects on our blog page.