Tree Surgeon Alderley Edge
Bostock Total Tree Services; Tree Surgeons for Alderley Edge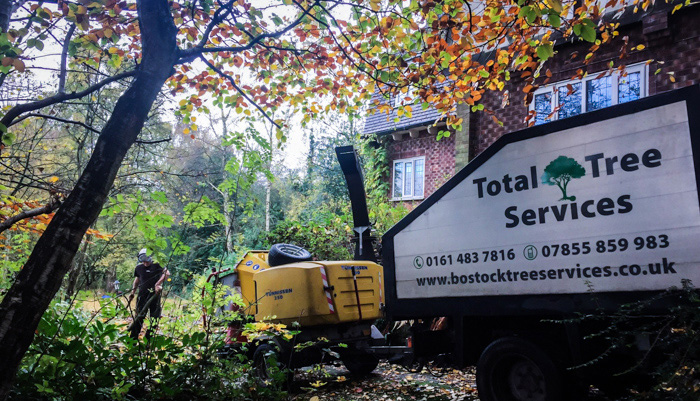 We are time-served tree surgeons serving Alderley Edge, Cheshire. Our many years' experience has allowed us the opportunity of building a professional service our client trust. We are passionate about arboriculture and delivering a high-quality service for our clients.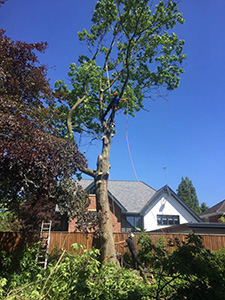 Our services are available for domestic and commercial projects. We have heavily invested in the best-available machinery for this service. This means it is immaculately maintained and kept in its' best-working order. Whether you are looking for a tree surgeon to complete a smaller garden project or a commercial tree surge; Bostock Total Tree Services can help. We are happy to provide evidence of our professional qualifications to support this.
Our work is offered throughout Cheshire. However, demand for our tree surgery services does take us further afield. If you are looking for a professional tree surgeon, we invite you to enquire to see if we are able to accommodate your location.
We are equipped to offer all aspects of tree surgery work. This includes tree felling, hazardous tree removal, pruning and reshaping and stump grinding. All of these services are offered with our exceptional customer care and ongoing support. Our customer's experience is important to us and we aim to offer the very best, professional and friendly service
Would you like to arrange for us to provide a quote? Call 07855 859983 or request a quote here »
Our Services:
We are available 24 hours a day. This includes an emergency call out service, ensuring our provision is accessible at all times. Hazardous tree removal and fallen trees can be very dangerous. Therefore, we offer this for all of our tree surgery work.
We are also comprehensively insured up to £2,000,000. This offers confidence to our clients when selecting Bostock Total Tree Services. Please note: proof of insurance is available on request. This also offers further detail of our professional approach to what we do. Safety comes first, without exception.
Are you looking for a tree surgeon serving Alderley Edge? Our quotation service allows us to answer any questions and outline the schedule of works. We aim to arrange quotations at a time convenient for you. We are prompt, friendly and professional. Please call today on 07855 859983.

Bostock Total Tree Services – Tree Surgeon Alderley Edge
Changing Standards for Tree Surgery