Types of Tree Surgery Services
Both experienced and professional, Bostock Total Tree Services is your solution to your arboricultural problems in the Cheshire region. We are tree surgeons in Macclesfield. Arboriculture is the cultivation of shrubs and trees, and we pride ourselves on the quality and level of service which we offer. Here's an overview of the types of services which we can offer you.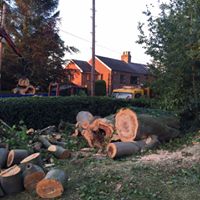 If you think you have a tree which poses a threat to your property or passers by, then we are more than happy to offer assistance in solving this problem. We will analyse the situation and decide whether the best way to deal with the tree is to remove it sectionally or in one.
With our specialist equipment, we can take down any type of tree, even in confined areas. We can carefully remove trees that overhang rooftops and garages with no damage to your property. We pride ourselves on our skilled work.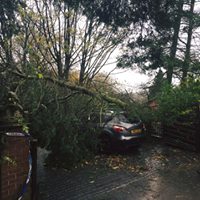 Tree hazards can be anything from loose branches that might fall on people or property, to rotten or infected trees that may spread disease. Just recently there has been an outbreak of ash dieback (Chalara fraxinea) that has affected certain parts of the UK. As tree specialists, we are able to identify and contain any diseases which your trees may be infected with.
We are capable of pruning trees in a variety of methods. Upon looking at your situation, we can carry out; crown thinning to allow more light through the tree, crown lifting to reduce the risk of branches striking vehicles or people, and crown reduction which is a naturally tricky job, but is sometimes necessary.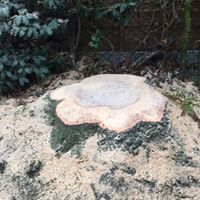 Stump grinding removes the troublesome base of the tree after it has been felled. There are many benefits for removing a stump. We are able to carry out this task with our very own equipment. This removes stumps of any size and in awkward to reach areas.
We own our equipment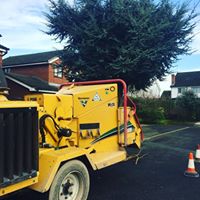 Unlike some so called "tree surgeons", our Stockport team are committed to the highest level of professionalism, and take pride in the way we work. As a result, we own all of our equipment; from stump grinders to Mini-Diggers. We have invested heavily in this machinery to allow us to give you the best possible service.