Get in touch with Ben
Tree work – please use the contact form below to get in touch for a free estimate.
If you'd prefer to call, my mobile number is 07855 859983. I'm often outside or up a tree. If I can't pick up, I'll call you when I'm back on solid ground. Cheers, Ben.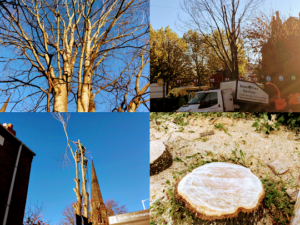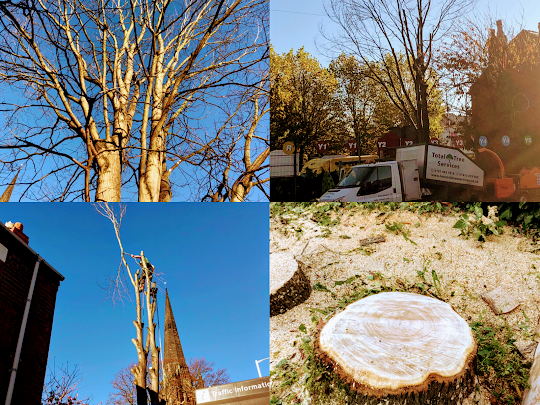 It is important that our clients find it easy to get in touch with us. Please feel free to reach out to us in any way that best suits you. Call and questions will be answered promptly. If we are unable to pick up the phone, we will always call you back as soon as possible.
Alongside our arborist work we aim to offer customers a brilliant all-round service. Many of our clients leave reviews of about us on Google and other platforms. We are also happy to provide any additional information.
Our website has a lot of information but if you have individual questions, we would invite you to call us on 07855 859983.
Some of our tree work clients commented:
"Ben arrived on time to crown and thin out a large protected beech tree and to remove an ash tree. Through no fault of his, and down to issues in a neighbour's garden, he was not in a position to remove the ash tree that day which meant inconvenience to him but he didn't complain to us. Instead he did the work on the beech tree and will return to do the ash tree. He is very professional and knowledgeable about trees, particularly those that are protected or in conservation areas, and deals directly with the Council for you. We have used him before, as do several of our neighbours, and he always leaves the site clear. We would use him again and have no hesitation in recommending him."
"Ben and his team removed two extremely large Beech trees for us, the service they provided was excellent, arriving on time, really pleasant team and nothing is too much trouble for them. I would definitely recommend them to anyone needing works carrying out to trees, trimming, lopping and complete removal. Also they cleaned the area thoroughly after works – excellent!"
You can find all locations we serve here. However, we also work for all surrounding towns and areas. If you are not listed, please to call to check if we work in your area.