Hazardous Tree Removal
All you need to know about hazardous tree removal. Whilst trees are important for a number of factors, sometimes they become unsafe and hazardous. We take great pride and care in our ability to not only assess, but safely contain and deal with hazardous trees.
How Do Trees Become Hazardous?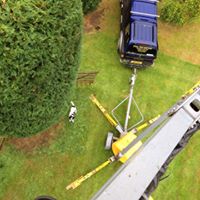 Tree hazards can be anything from loose branches that might fall on people or property, to rotten or infected trees that may spread disease. Just recently there has been an outbreak of ash dieback (Chalara fraxinea) that has affected certain parts of the UK. As tree specialists, we are able to identify and contain any diseases which your trees may be infected with.
There are many things that we can do to manage your hazardous trees. Upon inspection we may suggest things such as:
Pruning the tree: This would allow us to remove any loose branches. It is important that pruning is done properly as it is possible to further weaken a tree with improper pruning.
Brace the tree: We can provide support and stability to certain trees. This may be useful in a number of scenarios where felling the tree may not be a viable solution.
Routine maintenance: Mature trees may need care and attention depending on seasonal changes. This includes routine care such as watering, fertilising, and pruning.
Tree removal: We may find that the best solution is to remove the hazardous tree.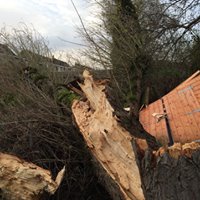 Whatever the problem is that you're having, we are able to help you. Our services work on removing hazardous trees in Cheshire and as wide reaching as the North West of England.
We are also available to help with any questions or queries you may have about our hazardous tree removal services. Should you need urgent help, we also offer a 24-hour emergency call-out service.
Not Just Hazardous Tree Removal
We will always go the extra mile to help ensure that your dealings with Bostock Total Tree Services is of the highest quality.