Bostock Total Tree Services are offer tree surgery services for Macclesfield and throughout Cheshire. Our range of services offer support to our clients, looking to maintain their beautiful and healthy trees and shrubs.
After many years of experience, we have reached the top of our profession. As ISA certified arborists, we are experts in diagnosing and treating problems to help protect your plants, as well as your landscape investment.
Tree services cover a large area. We provide tree care to both our domestic and commercial customer's properties. We are able to completely tailor our services so that you are able to get the most from our services. All comes with advice and support.
Tree Surgery – Arborist Advice
Bostock Total Tree Services are an accredited tree care company. Furthermore, we are committed to providing an excellent service. If you have any questions about specific issues you are having, get in touch and we will be happy to help. This sometimes involves diagnostic services to identify health issues with your trees.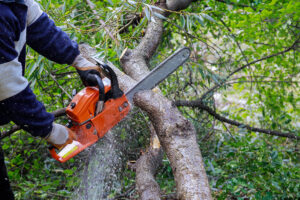 We have at our disposal a full range of machinery to ensure the project is completed quickly, efficiently and with minimal disruption. Furthermore, because we maintain and care for our machinery, safety is at the forefront of our provision.
"I am a local gardener and have subcontracted Total Tree Services a number of times, and have absolutely no hesitation passing their number onto my customers. Ben's work is thorough, safely carried out and second to none. He is hands down the most reliable Arborist in the area and I look forward to working with him again." – Luke Burras
What we don't know about tree services isn't worth knowing and we bring all of skillset to each project we complete.  If you have a question or would like to request a quote, please call today on 07855 859983. The sunnier weather is just round the corner. A time where we all spend more time in our gardens. Let us help you get the most from your garden.