Tree removal: when trees have become too large for your home or garden, tree removal is sometimes your only option. There are many reasons why removing trees may be necessary and these have been discussed before. However, when it comes to this time, it is important that you are equipped to deal with this in the best possible way.
Our Top Tips for Removing Trees
Our top tip is to ensure that you have the correct machinery. We are always discussing safety when working; this is an absolutely essential aspect. However, working alongside this, it is essential to have the correct machinery. This machinery is essential because: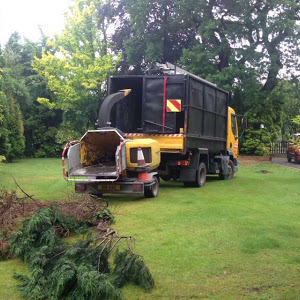 It will ensure that the project is completed quickly and efficiently
The end result will likely be better
The waste material will be disposed of correctly
Safety will always be a priority
In making this statement we realise that it is not always possible for individuals to get their hands on the appropriate tree removal machines. Reputable tree surgeons heavily invest in such machinery so that they are able to offer a professional service for their clients. We have made such investments and deem this necessary as we are then able to maintain and service our machinery to ensure they remain in great working order.
Tree Removal Specialists:
Whether you are removing trees, stump grinding or reshaping trees, it is vital to have access to the necessary machinery. Alongside our tree services we are able to offer information and advice on when it is best to complete such work and the cost to offer our services. We are equipped to deal with larger scale projects and offer an exceptional provision as standard. If you would like to find out more about us, please call today on 07855 859983. We will make sure to answer all enquiries as soon as possible.