It is not always necessary to completely remove a tree. It may be the case that once it has been successfully pruned and re-shaped that it will be much more appropriately sized. Not every over-grown tree needs to be taken down, so reshaping and pruning is a cost-effective and viable option for many problematic trees.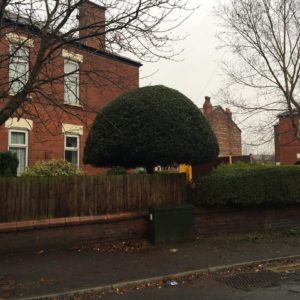 Please note; if trees are suffering from disease or, are in fact dying, that pruning and re-shaping is not advised. We are happy to discuss all elements of the job with you prior to work commencing. It may be that we have some valuable advice for you that could save or elongate the lifespan of your beautiful trees. Feel free to ask us as many questions as you like; we are passionate about looking after trees and helping our clients to get the most from them.
It is a true fact that pruning, and reshaping is often overlooked. Maintenance of trees while they grow can be really beneficial to their overall growth. Did you know that it can even reduce the need for large-scale pruning in the future?
Tree Reshaping Tips:
Here's a few tips that you may find useful:
Did you know that the frequency and extent of pruning required can be dictated by location?
Consider the following re-shaping services; crown reduction, crown thinning and crown lifting.
Don't try to take on huge projects on your own; reshaping large trees can be hazardous and safety should always be put first.
Consider a longer-term solution. This is really important when planning ahead as a solution that may best suit right now, may not be the best long-term solution.
It is sometimes wise to consider if you have more than one problematic tree. A project that deals with a number of problematic trees or shrubs may work out to be cost-effective for you.
If you would like to arrange a quote or have questions about tree re-shaping please call today on 07855 859983.