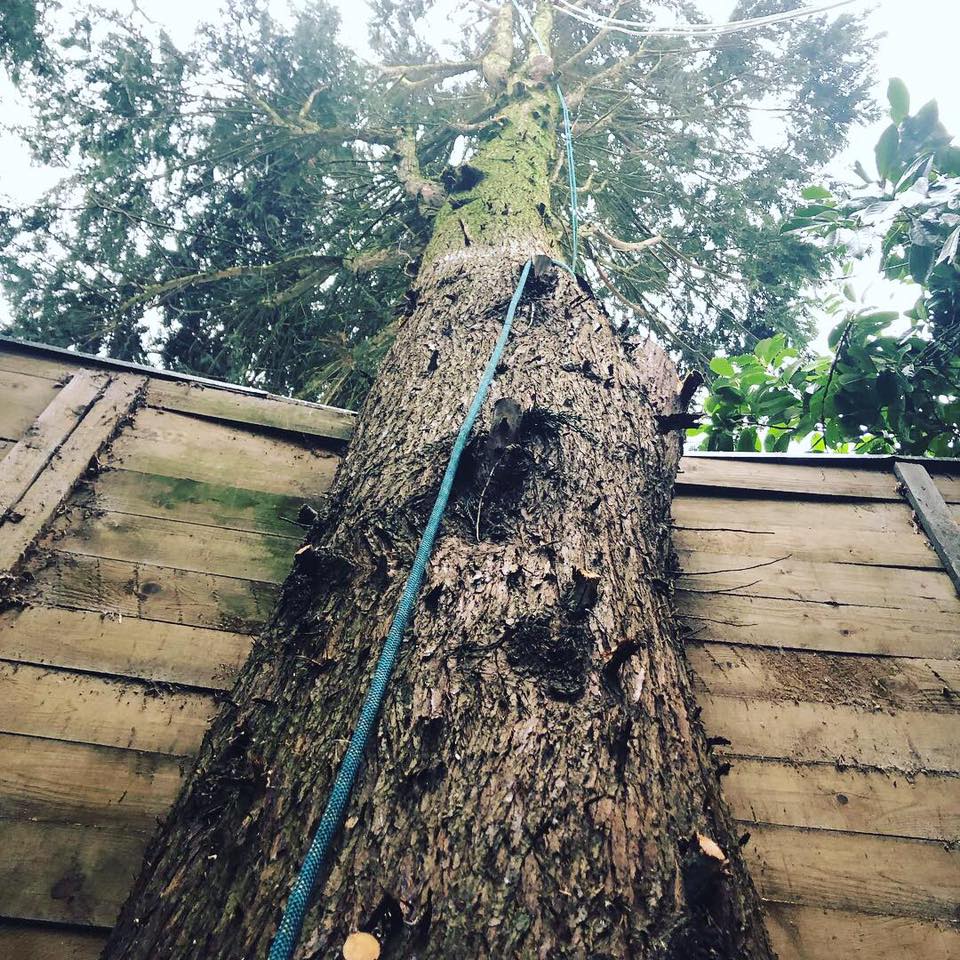 Established trees in any garden can often become forgotten. Hidden behind shrubs and bushes, they are left for years and years, growing at a fast rate. It is so often the case that clients feel their trees became problematic quickly. Furthermore, once they were realised to be a problem that it was too late.
This is where we can help. We were invited to help remove this problem tree in Wilmslow, Cheshire. The tree had grown up the fence. This image shows just how large the tree was when we came to assist in its removal.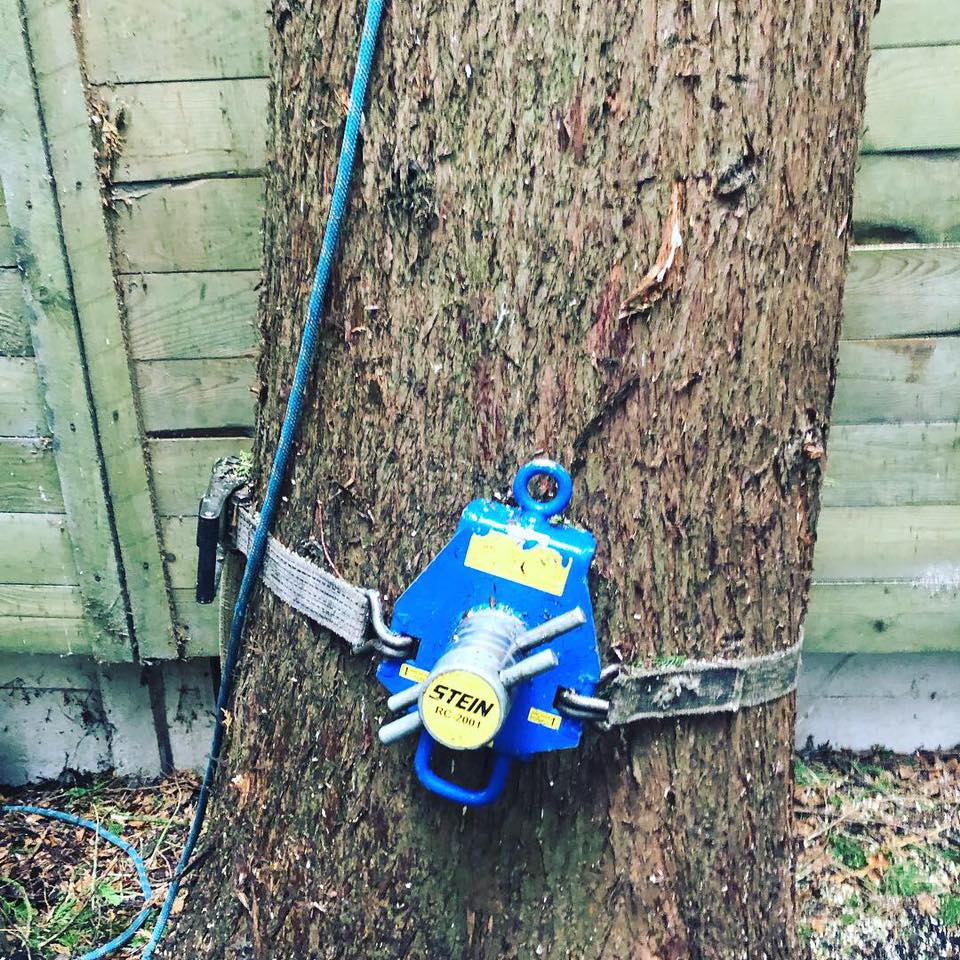 As with our other tree removal jobs, a plan was formed in order to bring down the tree. This was completed carefully and successfully.
What is a Problem Tree?
The issues that can be caused by trees range in their complexity and severity. A tree may be problematic even by the fact that it has just grown too big and become unmanageable.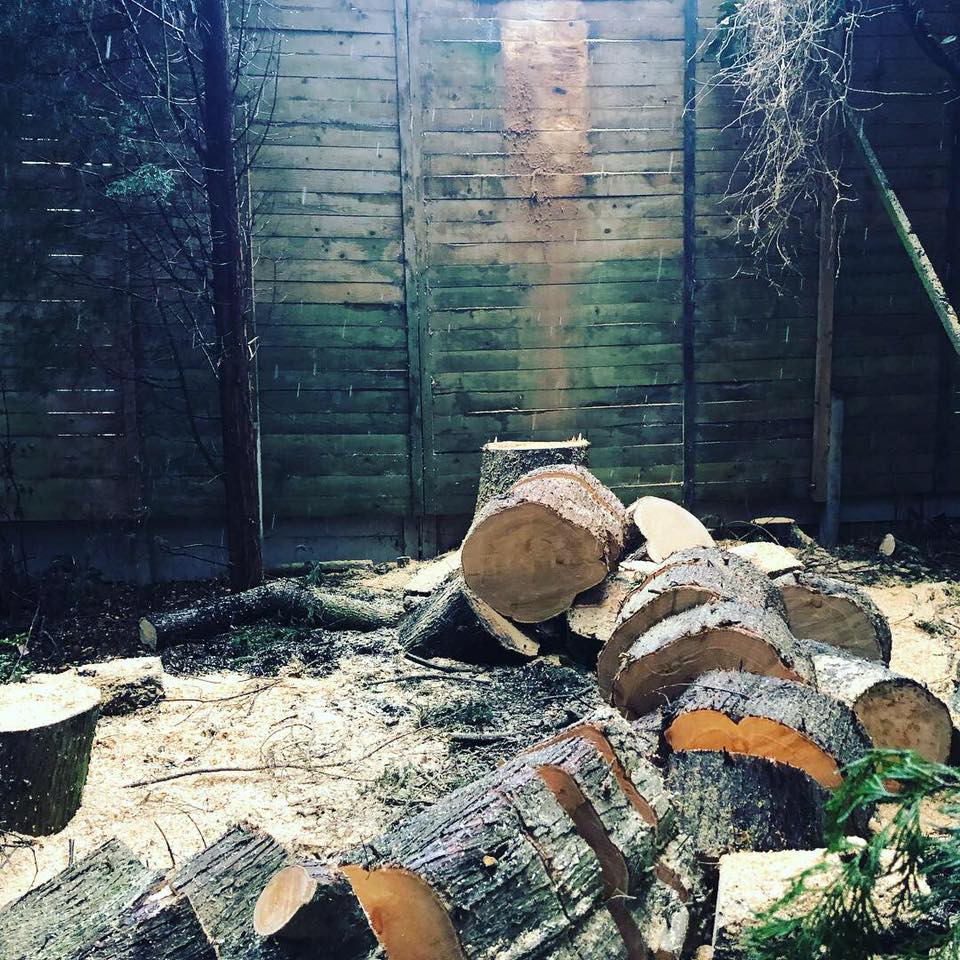 It may be casting shadow onto your property or in fact those who live around you. The roots may be causing problems for buildings, driveways or other dwellings. You could be concerned that loose branches could fall and damage property. Another alternative is that the tree may have become diseased or may have even died.
Each of these issues can be problematic and may leave an individual looking for the help of a reputable, local tree surgeon. We are able to provide the assistance needed to deal with the problem tree. We take great pride in our work and have varied experience in the trade.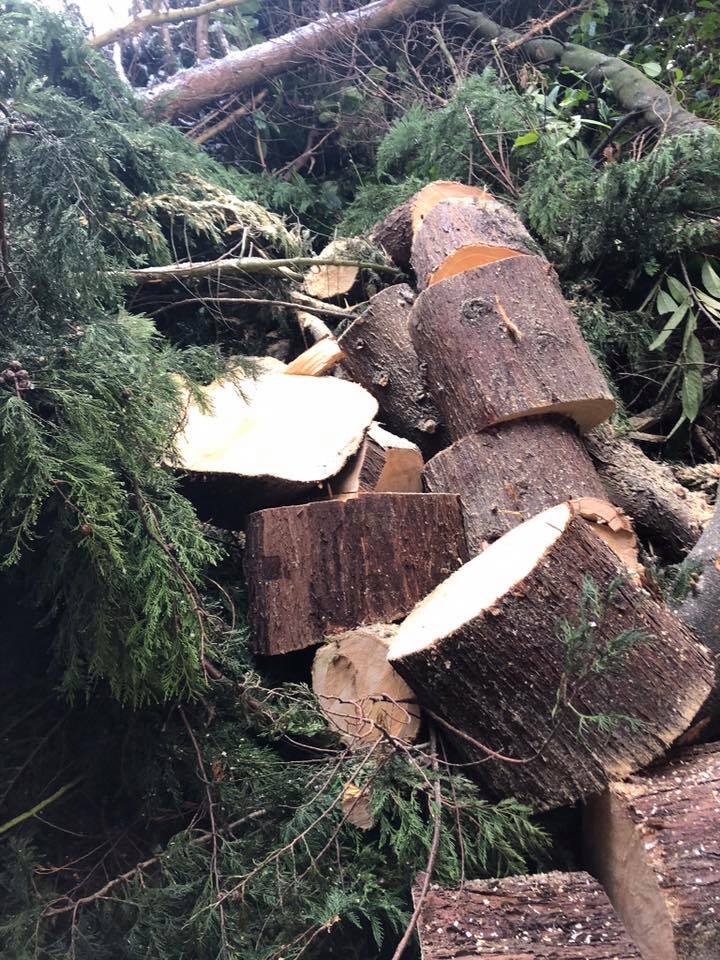 Would you like to arrange a free, no obligation survey?
We aim to make it easy to contact us; you can call, e-mail, fill in an enquiry form. You can make contact through our social media. We will visit your property and provide you with a detailed quotation to complete the work.
We look forward to the opportunity of working with you.