We were asked for our help to remove this fallen tree at Newgate Kennels and Cattery Ltd in Wilmslow, Cheshire. Fallen trees can provide many problems and can be dangerous if not tended to quickly.
How to Remove a Fallen Tree
Some might ask the question as to why you need to remove a fallen tree first. As well as it being an eyesore, it can also provide hazards. Further falling can occur, causing injury. It is also more than likely that the fallen tree is providing an obstruction. This means that it needs to be removed and the help of professional tree surgeons is often needed.
Firstly, it is important to ensure that you make the area around the tree safe. A fallen tree really can provide further danger and it is important that this is managed appropriately.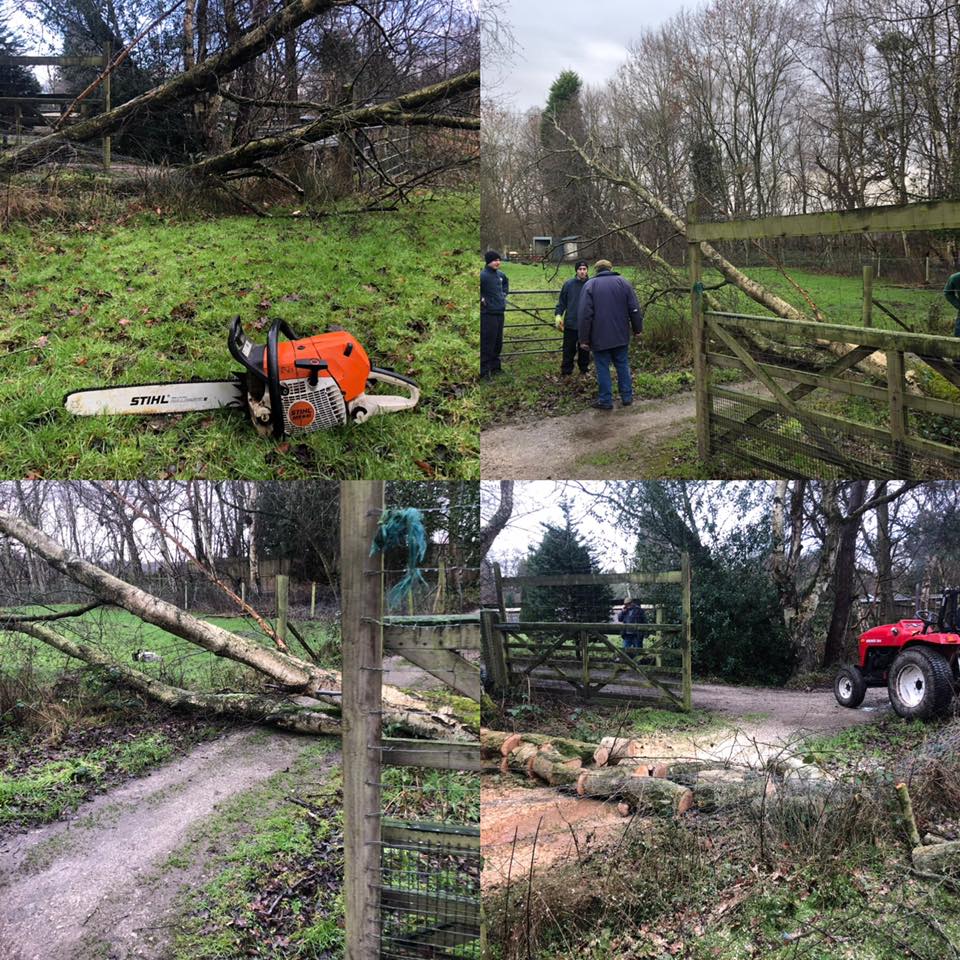 You then need to start chopping the tree. There are a few considerations that need to be made for this. It is a good idea to start from the top to remove the tree's branches. You can then work your way down until you have removed all tree branches. The tree trunk can then effectively be divided into manageable sections. Keep in mind that these should narrow as you get further down the trunk and it gets larger.
Once this process is complete; you will need to decide what is happening to the wood. If the wood can be re-used many will store it to use as fire wood. This is not always required or reasonable and so therefore disposal needs to be appropriately planned.
If you choose to keep the wood; make sure to move the pieces to a safe, dry area. Moving the wood can sometimes be problematic so careful planning is best.
If you choose to dispose of the wood; we are able to help grind the chunks into sawdust. This is then taken away for your convenience.
If you need help with removing fallen trees, please call today on 07855 859983.