We are well into the season where our clients are trying to maintain and keep on top of their gardens. So many of our clients find gardening therapeutic. However, find that their larger mature trees and bushes are difficult to maintain once a certain size. Mature tree care is really quite important.
Think of tree care as an investment. Having a healthy mature tree increases in value throughout its lifetime. How so?
It can increase property values
It beautifies your homes surroundings
Purifies the air
And offers energy saving solutions (such as cool from the summer's sun and protection from a cold winter breeze).
It is important to complete a yearly inspection of your more mature trees.This assesses four elements of tree vitality: new leaf formation, leaf size, twig growth, and absence of crown dieback. This is the gradual death of the upper part of the tree.
As experienced arborists we are able to offer in depth assessments of tree health. Abnormalities found in this process may include:
Insect activity
Deformed, discoloured, or dead leaves and twigs
Disease
At this point we are able to offer information and advice on treatment options. These may include mulching, soil treatment or may, in some cases, require full removal. Although tree removal is a last resort, there are circumstances when it is necessary.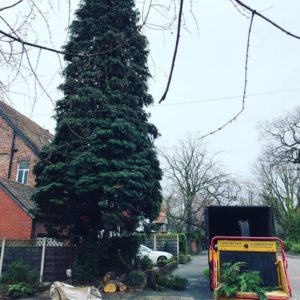 We are able to help decipher whether or not a tree should be removed. Our skillset and equipment allow us to safely and efficiently remove trees.
When may a tree removal be recommended?
If a tree is dead or dying
If it is considered to be hazardous to its surroundings
The tree may be causing an obstruction
The tree may be crowding other trees (where pruning may not be sufficient)
Either way we will offer you comprehensive advice and support to ensure the best solution for you. With the correct maintenance and care trees can add aesthetic and economic value to your property. On the other hand, it is important to realise that poorly maintained trees can offer a significant liability. Please contact us for more information about tree care on 07855 859983.