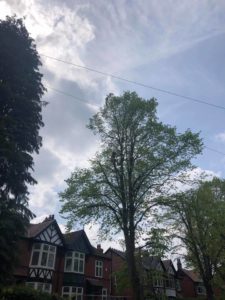 We are local tree surgeons serving both Bramhall and Stockport. We were recently asked to help this client in Davenport Park. It is an area of great heritage.
Did you know?
Davenport Park is built on land originally owned by the Davenports family. Most of their estates were sold to on. The area we now know as Davenport Park was sold by John Davenport to John Simpson of Stockport in 1877.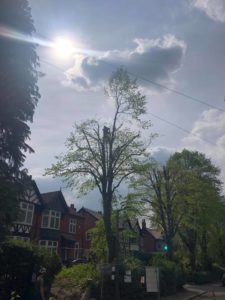 The park was developed over forty years from the 1890s to the second world war. This meant that the houses were reflected the styles of the Victorian and Edwardian designs. It is an area of great beauty. Alongside this are the mature gardens of these beautiful homes.
We were recently asked to help this client with a few problem trees. As the homes in Davenport Park are steeped with history; so are the trees. There are many, many mature trees throughout the area. This means that assistance is often needed in order to prune trees, reduce trees and other tree work.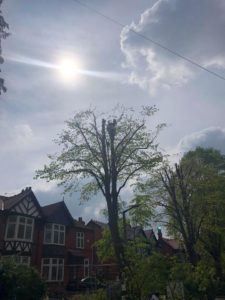 Some large trees block out light. This is not an ideal solution for anyone, and larger trees can become problematic, if left. All elements of the job were discussed prior to us starting. We reduced the tree so that it was a more acceptable size and did not limit the light as much to the surrounding houses. If you are out in the garden and need more sunshine, we could reduce or crown thin your trees for more natural light penetration with no removal needed.
As professional tree surgeons, we offer competitive pricing for our tree work. Please get in touch today to request a quote. We have vast experience in both domestic and commercial tree removal services. If you have questions or would like a no obligation tree surgery quote, please get in contact on 07855859983.