When trees outgrow their spaces, tree reduction may be the best idea. The best advice available is to tackle this issue sooner rather than later. The longer you leave it, the harder the job will be. You have to consider recovery for the tree so it is important that you don't do something that will harm the tree.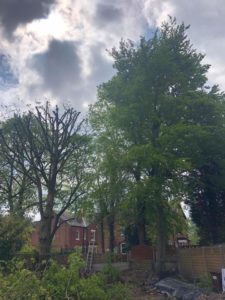 Why might tree pruning be needed?
There are a range of reasons why a tree may need pruning. It does not just need to be because the tree is oversized. It may be because the tree has dead or diseased branches. So many clients are unaware of the way in which trees can be affected and how they should be cared for.
It is usually best to try and keep tree growth under control with regular pruning. We realise that this may not always be practical. It may be that you move into a property with overgrown trees in the garden. This may mean that you need to be proactive in how best to get the trees cared for.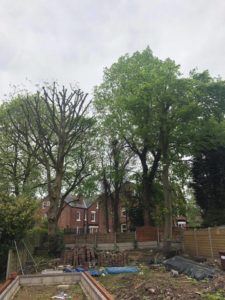 When should you reduce trees?
You will usually find that tree surgeons advise the best time to prune a tree is in late summer. This is when tree healing is most rapid. There can be complications if you prune a tree at the incorrect time. Getting advice from a time-served professional is by far the best idea.
How to reduce tree size
Depending on the tree involved and the intended effect there are several tree pruning strategies. These may include:
An overall trim
Pruning when the tree is dormant
Pollarding
Crown lifting
Crown thinning
It is important that you are aware of any preservation orders on any particular tree. It is our job to care about your tree care and how best to approach tree reduction. If you would like to request a quotation, please call us today on 07855859983.