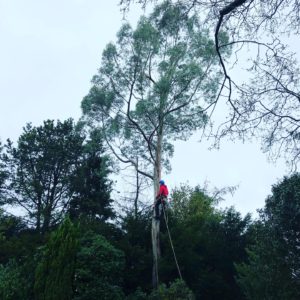 This is our most recent Eucalyptus tree removal project. This is a beautiful time of year to get into your garden and make sure that it looks just as you wish. There are many elements of gardening that you can do yourself. There may also be elements that you need assistance with.
We received a call from a client looking for us to remove this Eucalyptus tree in their garden in Prestbury, Cheshire. The tree had outgrown its location and the root plate had started to fail in the high winds.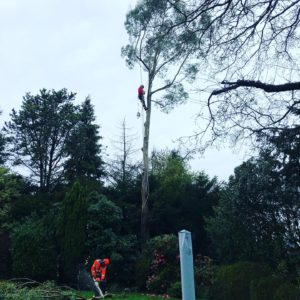 What does this mean?
Root failure is a structural failure or breakage of a root. A tree failure does not include the death of the tree; however, it is likely that action will need to be taken. There are structural practices that you can complete in order to save the tree. However, depending on the size of the tree or other aspects, tree removal may be necessary.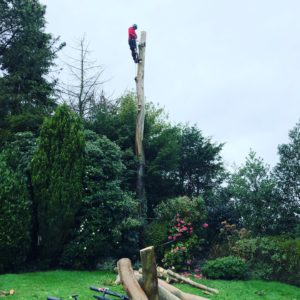 What happens to tree roots when a tree is cut down?
Without leaves, a tree that is cut down cannot produce food for the growth of its roots. This means that generally the roots will decompose. Some species can sprout from the roots; however, most will not grow back.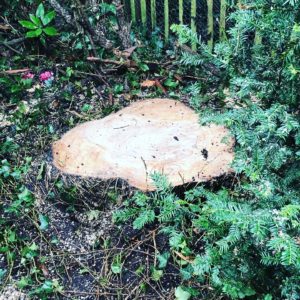 It is important that you request information and advice from your tree surgeon. Some trees are individual, and it is important that you build a plan that will offer you the result you need.
This Eucalyptus tree removal project ran smoothly, and the danger of the tree failing was eliminated. We are able to offer detailed advice for problem trees. Tree removal is not always the answer so if there is anything else that can be done, we will be sure to offer that advice.
We take great pride in our work. If you would like to request a quotation, please call today on 07855 859983.