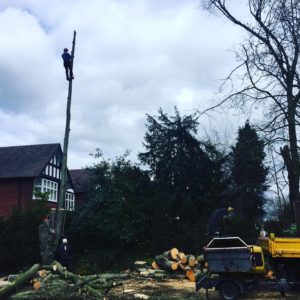 Felling trees in its very nature demands safety. Safety is always a big deal for us, but this is never truer than in current times. Many of our clients have spent a lot more time than normal in their homes. While there are many jobs that people are tackling themselves, often tree removal is not a possibly DIY project.
We aim to offer our clients absolute confidence that we are taking government guidelines very seriously. We make sure that we are working in line with these. As tree surgeons work outside, we face less challenges than other trades but still adhere to necessary distancing restrictions.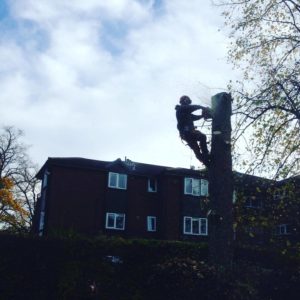 People are spending more time at home. We have therefore been fortunate to have a steady demand for tree surgery services over the last few months. Our customers are wanting to get jobs done in their home. This means they are calling on our services to get our help.
We have been working hard on many projects. We cover the Cheshire area including Hazel Grove, Wilmslow, Alderley Edge, Prestbury and Knutsford. One of our clients recently commented:
"Absolutely fantastic job done, really neat and tidy! Highly Recommend Ben and his team".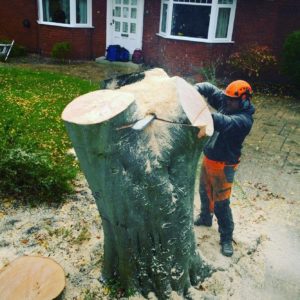 Felling Trees; Its What We Do:
Our services cover all aspects tree surgery work including tree felling, hazardous tree removal, tree pruning and reshaping, stump grinding and commercial tree surgery. Our team are comprehensively trained and experienced.
It is often taken for granted the importance of safety. However, there are so many dangers that need to be considered. This includes property, possessions and people. Not only do we need to build a plan protecting the people completing the task, but also those surrounding the area.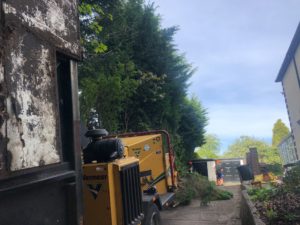 Each and every project is carefully thought out in order to complete the task in the safest and most efficient way. Our clients often comment on our professionalism and the tidy way in which we work.
Are you looking for a tree surgeon? Contact us today on 07855 859983.